Venue
Bayreuth City & Area
The former Margravial residence Bayreuth is today world famous for the annual Richard Wagner Festival, its baroque old city and its modern University. The largest city in Upper Franconia has a strong economy and is well on its way to becoming the high-tech centre of the region, with many "hidden champion" specialized companies located in close vicinity to Bayreuth.
Bayreuth´s Margravial Opera House is the most beautiful baroque theatre in Europe and was appointed as a UNESCO World Heritage site in 2012. Visitors are welcome to visit fascinating palaces, the historic gardens of the Eremitage with its mysterious caves and water fountains, the Richard-Wagner-Festspielhaus with its unique acoustics and more than 20 unique museums. Bayreuth is the gateway to the tourist regions Fichtelgebirge and the romantic Fränkische Schweiz, and to other famous cities like Bamberg, Nürnberg and Munich.
Comfortable hotels and guesthouses invite you to relax and to forget everyday troubles. Franconian and international restaurants provide a variety of gastronomic delights.
The conference will be hosted on the modern campus of the University of Bayreuth.
Read more about sights and history of Bayreuth at: http://www.bayreuth.de/english/welcome_to_bayreuth_357.html
University of Bayreuth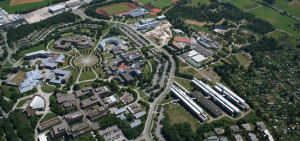 The University of Bayreuth is a public research university, re-established in 1975 as a campus university focusing on international collaboration and interdisciplinarity.
The university has an outstanding reputation in a broad range of disciplines and currently maintains a network of more than 450 international co-operations with research institutes and universities around the world. It is broadly organized into six undergraduate and graduate faculties, with each faculty defining its own admission standards and academic programs in near autonomy.
The university is participating in the Elite Network of Bavaria, a coalition of leading research universities jointly offering graduate programs and international doctorate programs. Since 2013 the worldwide Times Higher Education ranking "100 under 50" granted a top ranking to University Bayreuth among the participating German universities.
Technical Sessions
The conference will take place in the building NW III on the campus of the University of Bayreuth.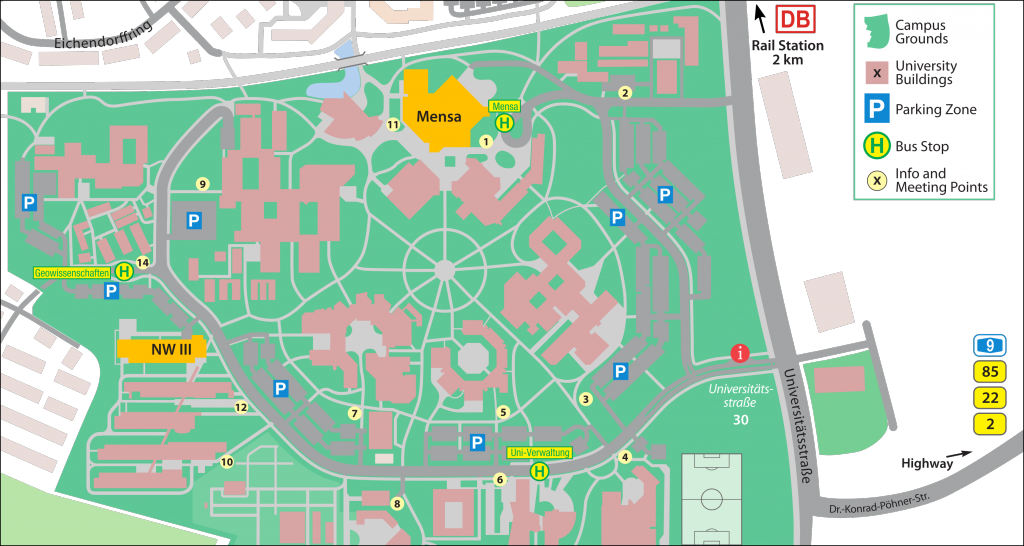 Plenary talks will be held in lecture hall H36.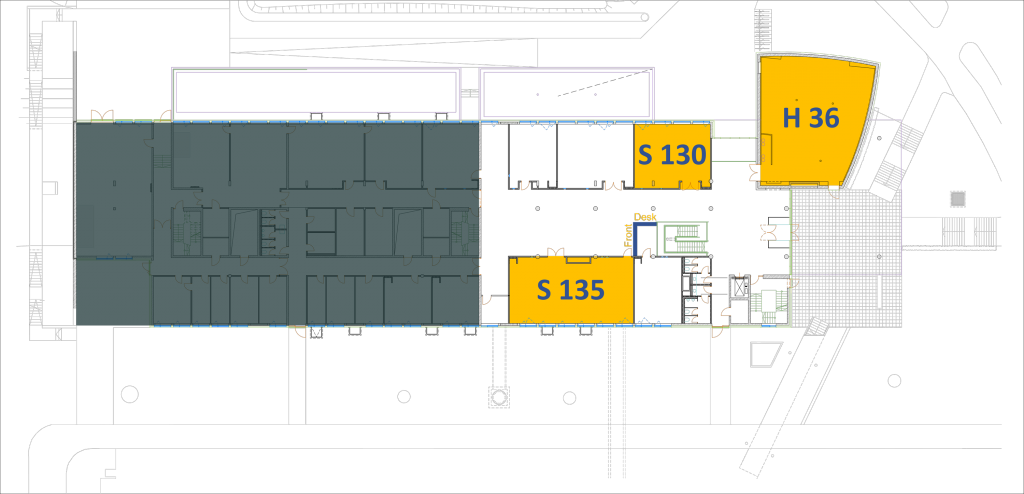 Place for the parallel oral sessions will be in rooms S 130 and S 135.
Poster Sessions and industrial exhibition will take place in the main hall.
Sightseeing program
Bayreuth
Oktoberfest
Tokamak Garching